Welcome
---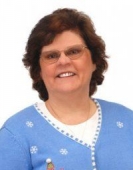 KOONTZ LAKE
With nearly four hundred acres of water in area limits, you're going to find an abundance of waterfront home owning options available to you when you're searching for a home in our tranquil community. This unique and beautiful piece of Indiana countryside lies between two counties Marshall and Starke Counties and in two different time zones! Whether you're looking to settle down for life along the calm shores of the lake or you're looking to purchase a vacation home, you can find property you're looking for here. Use our property search function to decide what you want in your "DREAM" home. From this website you'll find answers to many of the questions that arise when you're looking for real estate in Koontz Lake and the surrounding area.
Just a short distance away from Koontz Lake is the town of  Walkerton. Our charming town offers the best of both worlds. The economy of Walkerton is steady, offering jobs and living possibilities while being set in a small town atmosphere. Walkerton is minutes away from Fish Lake, Koontz Lake, Worster, as well as, Potato Creek State Park. The citizens of Walkerton can take advantage of the natural beauty that surrounds them and all the recreational opportunities available. It's no wonder that homes in Walkerton are in demand. Whether you're looking to sell or buy a property, you can find answers to some of your questions here. Take a look through our featured listings to see what homes are going for in the Walkerton Area today.
If you currently own property and are thinking of placing it on the market, this site contains information about preparing your home for sale, selecting the right agent, pricing your home appropriately, marketing it effectively, going through the inspection processes, and receiving a timely market evaluation.
As the premier real estate agents in Marshall County, we're here to provide you with all the resources and information you need to buy or sell real estate. We work with buyers and sellers in Marshall County, Starke County, South St. Joe, Fulton County and the surrounding areas and have had extensive training in the latest real estate marketing strategies. We're confident that we can offer you knowledge and tools most other agents can't.
Contact us so we can keep you updated on the latest real estate activities in our community and answer any questions you may have.
Thanks and we look forward to assisting in all of your real estate needs!
Flora Tibbetts, REALTOR®, CRS, GRI, CDPE
flora@koontzlake.com
(574) 586-7653